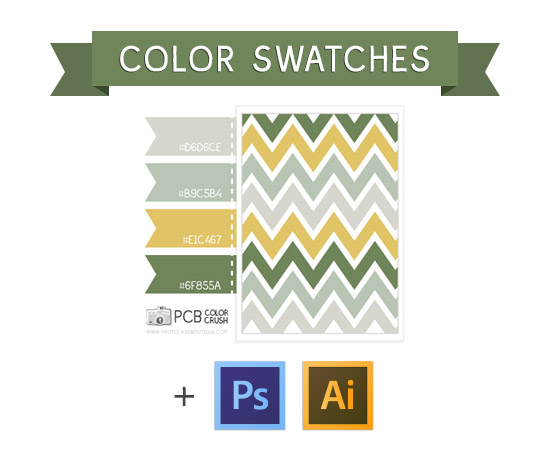 Installing a Color Palette
Our new color palettes also feature a convenient swatch download compatible with Adobe products. These are a free tool I have added to the posts for you to make using the color swatches easier. They are compatible with Adobe graphic design programs and once you try them you will be hooked!
Download the zip file from the color palette you've selected. Simply click the link in the post you want to use and save it to your computer. If you are having trouble right click the link and select save as.
Unzip the file on your computer, your computer may do this for you.
Once the file is unzipped drag the .ase file directly into the Adobe program you want to use it in, simple as that! or An alternate method of opening the swatch in Photoshop or AI is through the swatches tool box. Once you are in the swatches click the menu in the upper right hand corner and select load swatches.
How are you going to use the color palettes? Leave me a comment, I'd love to know!